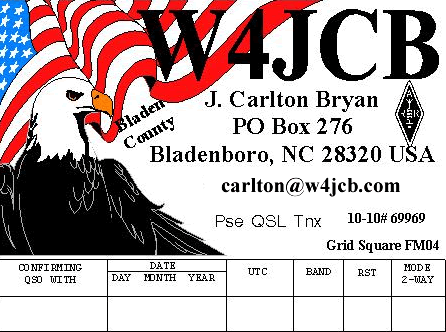 One of my favorite things about ham radio is the ability to make long-distance contacts. I've talked to people all over the world. It's amazing to think that I can communicate with someone halfway around the world just by using a radio.
Another thing I enjoy about ham radio is the technical challenge. There's always something new to learn, whether it's about radio theory, electronics, or antenna design. I've built my own antennas, and I've even setup several Raspberry Pi computers for ham radio applications.
Overall, I've had a lot of great experiences with ham radio. It's a hobby that's both challenging and rewarding. I've met some great people, learned a lot about radio science, and even helped out in a few emergencies. If you're interested in learning more about ham radio, I encourage you to check out the ARRL website or your local ham radio club.
Here are some of my other experiences as a ham:
I've been a part of several ham radio contests.
I've taught ham radio classes and mentored new hams.
I've been active on ham radio forums and social media.
I'm always looking for new ways to get involved with ham radio.
I've been a Ham since 1996 and hold an Amateur Extra license.
73,
Carlton W4JCB